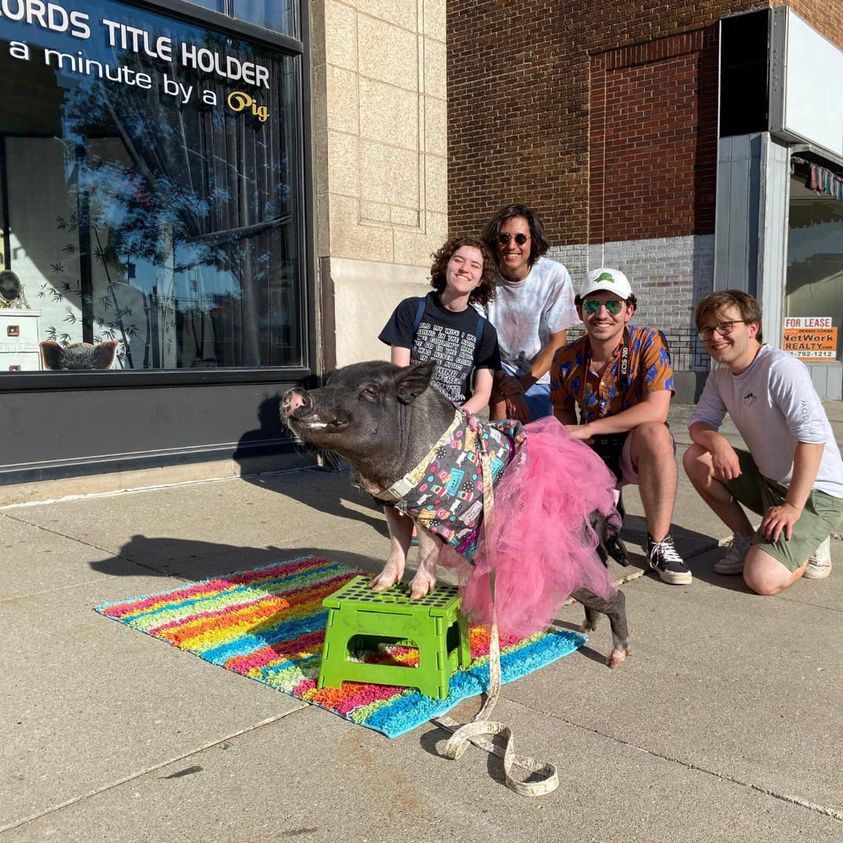 Community Pigs
Community pigs are those super stars that go out into their communities representing pet pigs.  These pigs are sharing joy, creating smiles, and laughter.  These are the pigs that maybe the first experiences with a pig in real life.  Some of these pigs can perform tricks for their audience.  Some just walk around their harness and leash strutting their stuff.  These pigs may get pulled in a wagon through a parted crowd.
Some of these pigs might be Ampa certified therapy pets and some may not have any special training.  The important thing is when you take your pig out to schools, community events, educational events, libraries you are sharing your love for pigs with the world.  You are busting the myths of teacup or micro pigs.  You are helping educate on the truth about sizes.
Community pigs need to be able to walk on a harness and leash well.  They should the cue to come.  They may need to know how to ride in a wagon or stroller.  Loading and riding in the car will be key.  If you need help with these skills you can click the links provided.  We have the instruction courses for you.
So, we want your pig to get that deserved award for all his or her hard work in your community.  Take some video of your outing.  Then, upload that video to your favorite video hosting site, such as YouTube, TikTok, Instagram, Vimeo etc.  Copy the link and share it in the form below.  If you are not video savvy, that's ok.  You can complete the form below.  We can't wait to see pictures of your community pig with that award.  Be sure to post in your favorite pig group on Facebook!
Award Programs
This form is used for all award program entries.