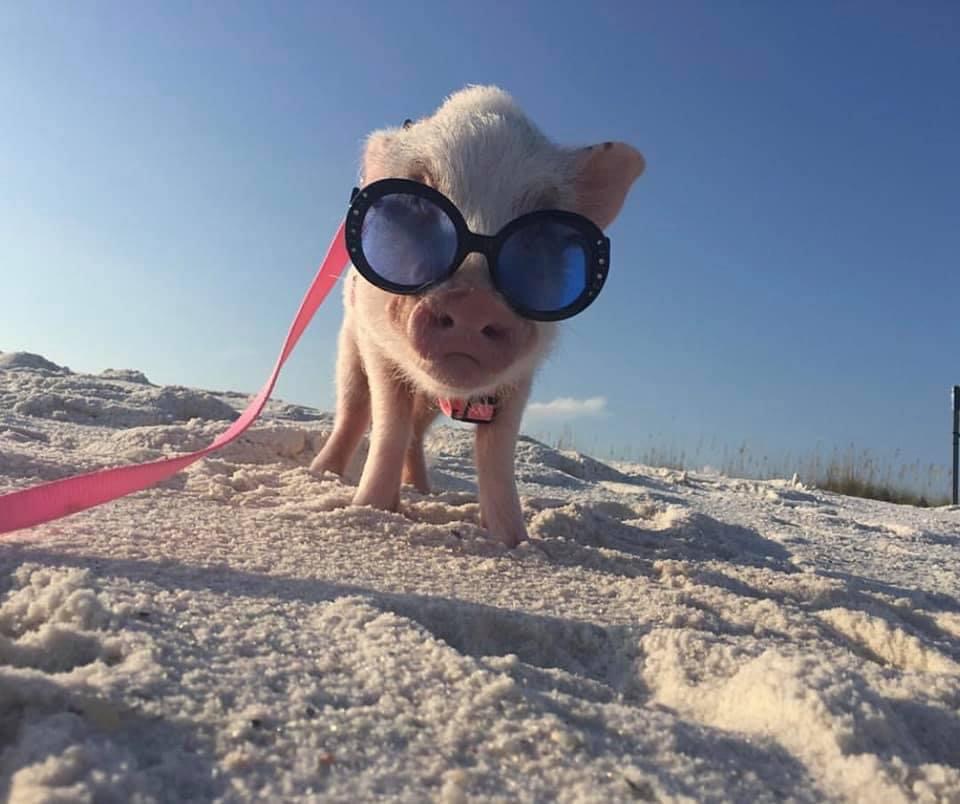 Beach Bum Pigs
Beach Bum Pigs Award!  These mini pigs are some of the luckiest pigs.  How fun to stroll on the sand.  Splash in the surf.  These pigs definitely earn this award.  Pigs that enjoy the beach have mastered the art of riding in the car, walking on harness and leash, and come or recall.  They are manageable, happy, beach bum pigs!
What great enrichment opportunities these trips to the beach can be.  Meeting new people.  Sharing your love for pigs.  Educating on the truth of mini pig size.  It's an incredible chance to practice some of those basic skills that help our pigs to be more well behaved on any outings or important trips to the vet.  I'm sure these pigs are favorites at the vet office.
To earn this award, you just need to submit video of your beach bum or a compilation of images.  Next, upload to your favorite platform, such as YouTube, TikTok, Instagram, or Vimeo, etc.  Finally, copy and paste the link into the form below.  Not a video pro, don't worry.  Just fill in the form below.
Award Programs
This form is used for all award program entries.