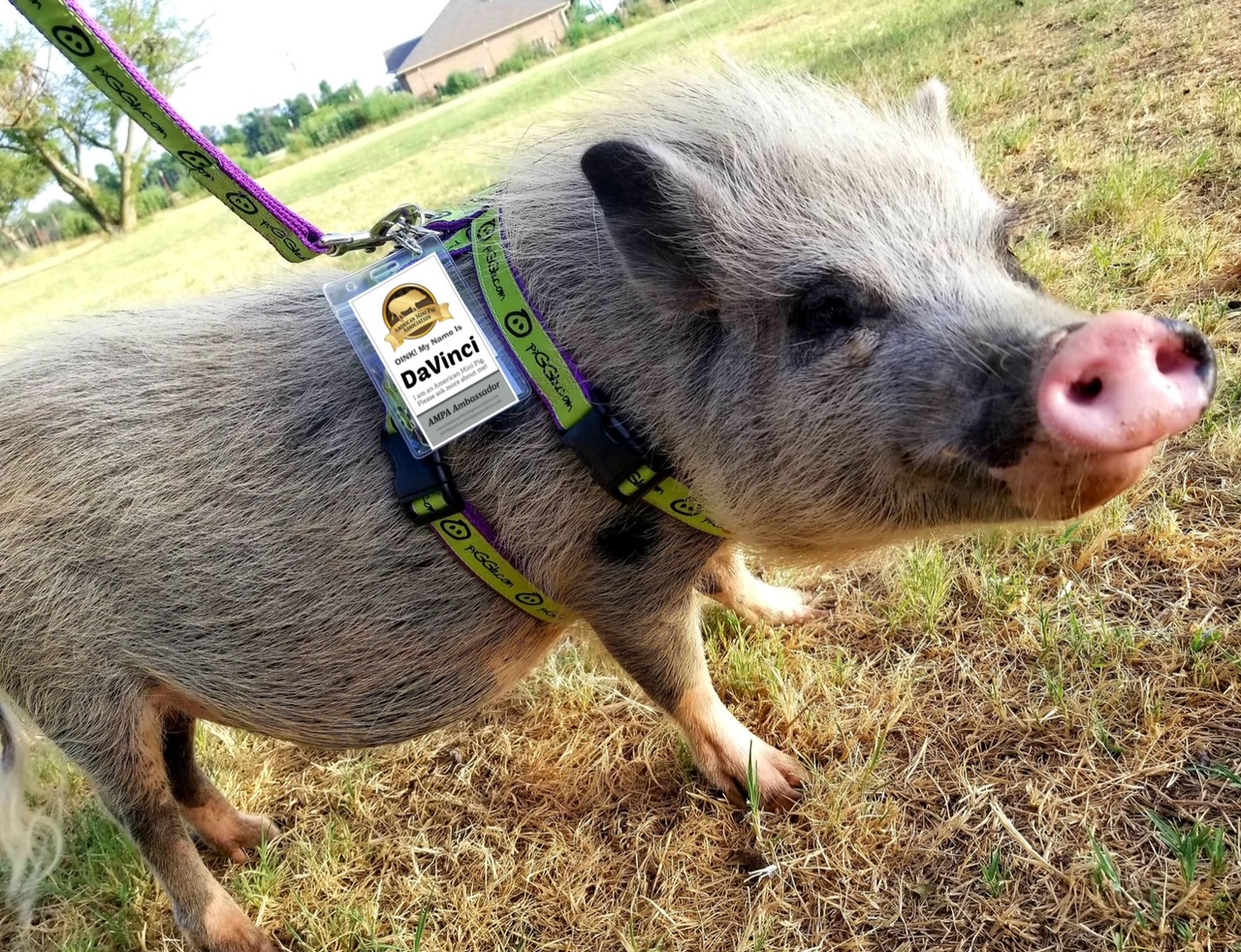 Therapy Pig Excellence
The therapy pig excellence award.  Therapy pigs are trained to offer attention, comfort, joy, empathy to those in need.  These mini pigs go out into their community spreading smiles and laughter.  They are intuitive to those who are quietly suffering.   Pigs can connect deeply with humans even in a short term visits.  They give more than they know to those that they visit.
Schools, library readings, nursing & retirement homes, veterans events, school fundraisers, and so much more.  They seek out opportunities where they are needed.  These visits are incredible opportunities to share the truth about mini pig sizes and their high level of care.  Every visit is a win for all.
If you have interest in training your pig to become a therapy pet, we have two programs available.  Pre Therapy Pet Training course for those who need lots of training tips and support.  If you feel you have a good handle on how to train your pig, you would be ready for our AMPA Certified Therapy Pet Program.
The award is to honor those therapy pigs who have made an impact in their community.  We wholeheartedly want to celebrate everything that you do.  The training that your put in to preparing your pig is does not go unnoticed.  The sacrifices that you make to make your therapy visits happen do not go unrewarded.
To receive this award for therapy pig excellence, you can submit video of images from one of your exceptional visits or a compilation of many visits.  Next, upload that video to your favorite platform, such as YouTube, TikTok, Instagram, or Vimeo.  Copy and post the link in the form below.  If you lack the skills for video, no worries.
Award Programs
This form is used for all award program entries.