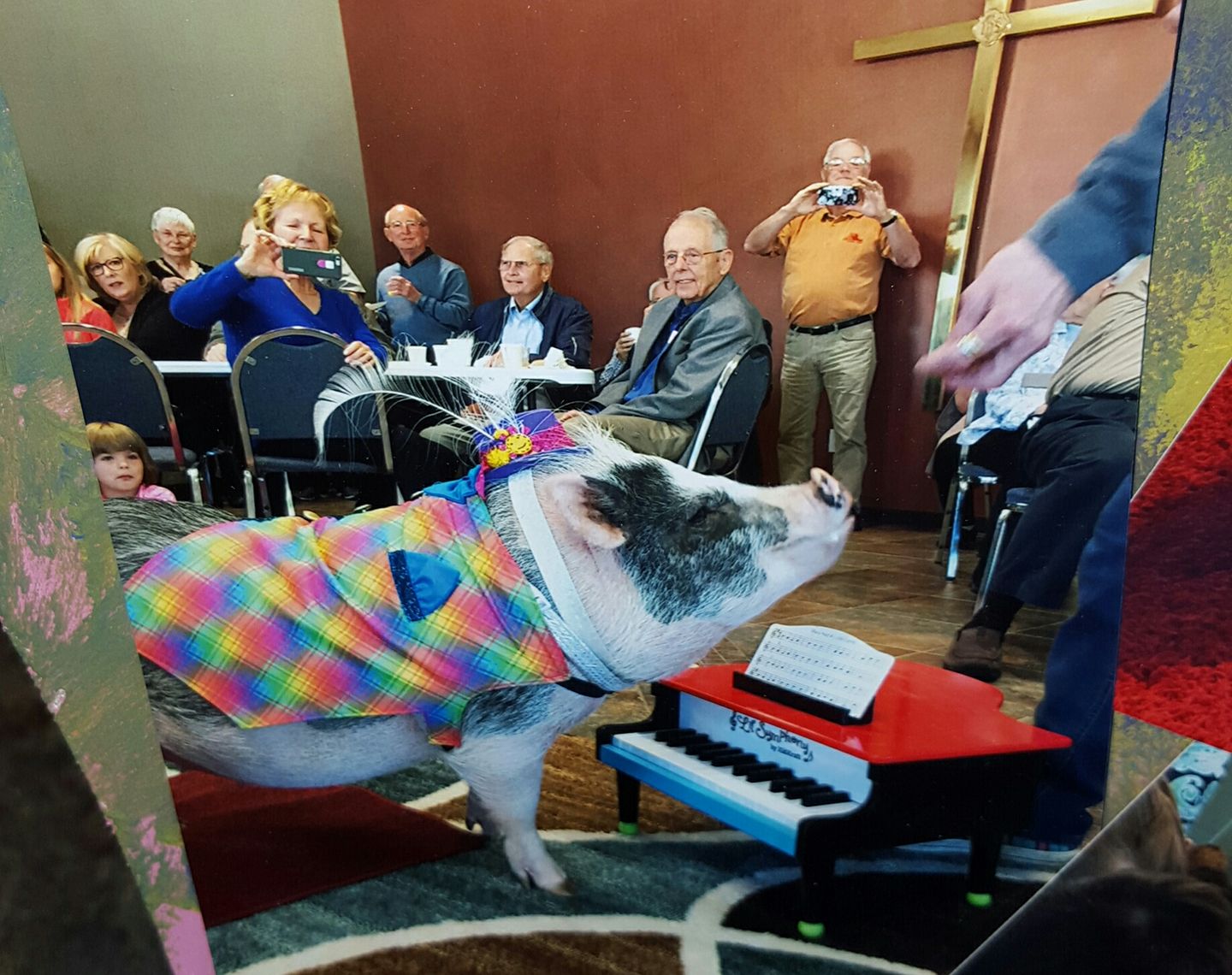 Trick Pigs Level 1
Trick Pigs Level 1
All pigs should be a trick pigs!  They have such a love for learning.  The bond you create while teaching tricks is one that cannot be described in words.  It's just an unspoken connection that is deep and full of love.  This award is for those pig who have learned and practiced 2 tricks.
If your pig has not learned any tricks.  Maybe you aren't sure how to teach them.  We have the training courses for you!  Just click the link and you will be given step by step instructions on how to start training your pigs.  It does not require any special skills.  Training does not involve a huge investment of time.  Mini pigs learn so fast.  In just 10 minutes you can teach something new.  Give it a try, you will not be disappointed.
Trick training is amazing enrichment for our pigs.  It improves your pig's behavior, helps with sleep, and you will see better temperament overall.  It's also fun and great stress relief for the owner.  Training with your pigs can improve your mental health and help with anxiety.
How To Achieve Your Award
So what we need now is video or a compilation video of your pig preforming 2 tricks.  Next upload the video to your favorite host such as YouTube, TikTok, Instagram, Vimeo, etc.  Then copy and paste the video link into the form below.  If you are not a video pro, no worries just complete the form below.
Now you must take a picture of your pig as you present the award for Trick Pig Level 1.  Be sure to post it in your favorite pig owners group and on social media.  We can't wait to see that proud trick pig!
Award Programs
This form is used for all award program entries.