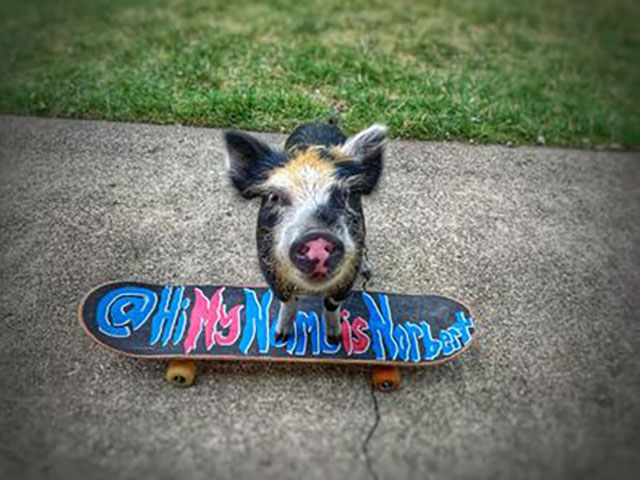 Talented Pigs
We all love talented pigs. Does your pig have a special talent?  Then, this award for talented pigs is just what they need.  We recognize that pigs can have many talents.  Some enjoy opening cabinets or the refrigerator.  Others enjoy playing the piano or ring a bell.  There are pigs that enjoy skateboarding or dancing by spinning in circles.  There are pigs that can recognize shapes and colors.
Now those are some amazing talents!  If you would like to teach your pig new talents for this award you can check out the links provided or browse our various courses here.  Training is really so much fun.  You will enjoy it as much as your pig does.
Now, lets see these talented pigs.  Take some video of your pig greatest talents.  Next, upload to YouTube, TikTok, Instagram, Vimeo, etc.  Next, copy the link and post it in the form below.  Not experienced with videos, you don't have to worry.  Fill out the form below to get your pigs Talented Pig award.
Finally, we cannot wait to see a picture of your pig when you present their award.  Be sure to snap a pic and post in your favorite pig owner's group of Facebook or on your social media.
Award Programs
This form is used for all award program entries.