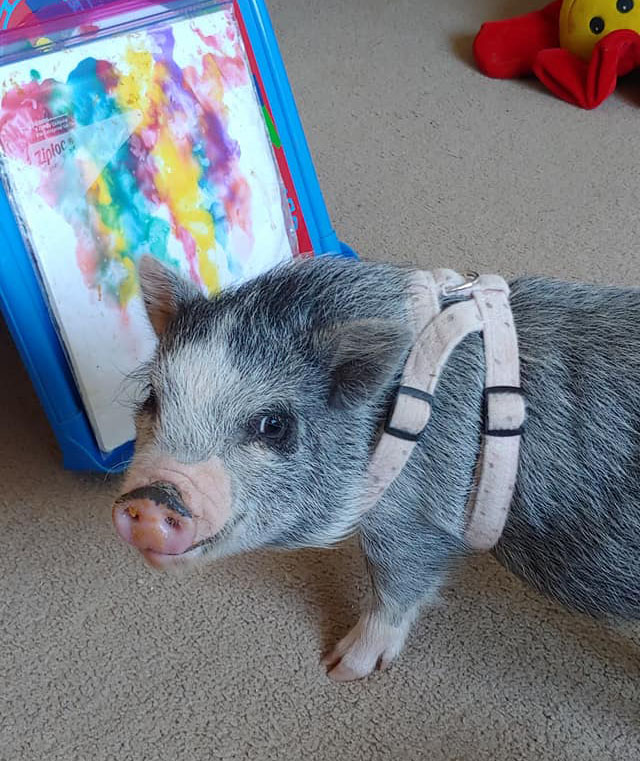 Painting Pigs
Painting pigs are all stars.  They can express all their creativity onto a canvas.  Creating masterpiece after masterpiece.  Definitely a award worthy talent.  If you have a Pigasso or DaVinci painting pig at home then it is time for your pig to receive the notoriety they deserve.  This is the award for them.
Would you like to teach your pig to paint?  It is medium level of difficulty.  With practice, your painting pigs will be completing museum worth or fundraiser worthy canvases in no time.  We have the training course for you here.
If you have an accomplished artist we would love to see their work.  Take some video, then upload to YouTube, TikTok, Instagram, Vimeo.  Copy and paste the link in the form below to get your pig's master painter award.
If you are not an expert at video, that's not a problem.  Just complete the form below for your pig's award.
We want to see pics of your painting pigs when you present the award.  Post a picture in your favorite pig group or on social media for us.
Award Programs
This form is used for all award program entries.