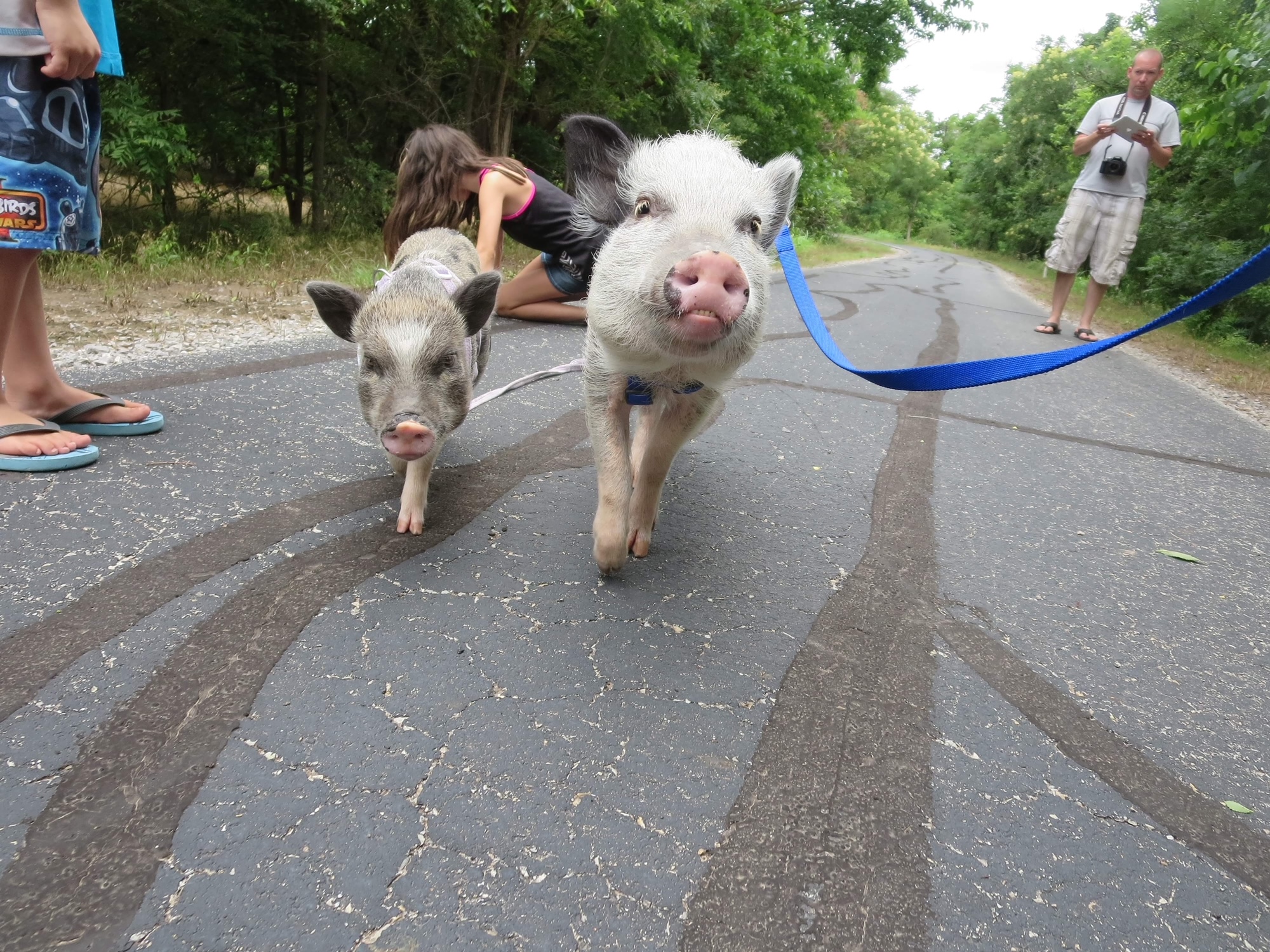 Marathon Pigs
Marathon Pigs love taking walks.  Either on a harness and leash or in a wagon or stroller, these pigs love get out for the fresh air and exercise.  If your pig enjoys those long walks, you should log your miles over a period of a few days, weeks or months.  Your pig will earn this award in no time and you may enjoy the exercise as well.
A walk or jog is just not the same without marathon pigs coming along.  To earn this award your pig will need to be great on a harness and leash.  Otherwise, a stroller or wagon will be best.  If you haven't taught your pig to walk on a leash or to ride willingly, then we have courses for you.  Harness and leash training is so useful and important.  Riding in a wagon or stroller is more comfortable for some piggy marathoners.
To earn this award we need some video of your pig's marathon attempts.  Next, upload to your favorite video host, such as YouTube, TikTok, Instagram, or Vimeo.  Copy and paste the video's link in the form below.  If you don't have the vid skills, no worries.  Complete the form below for your pig's marathon award.
Award Programs
This form is used for all award program entries.