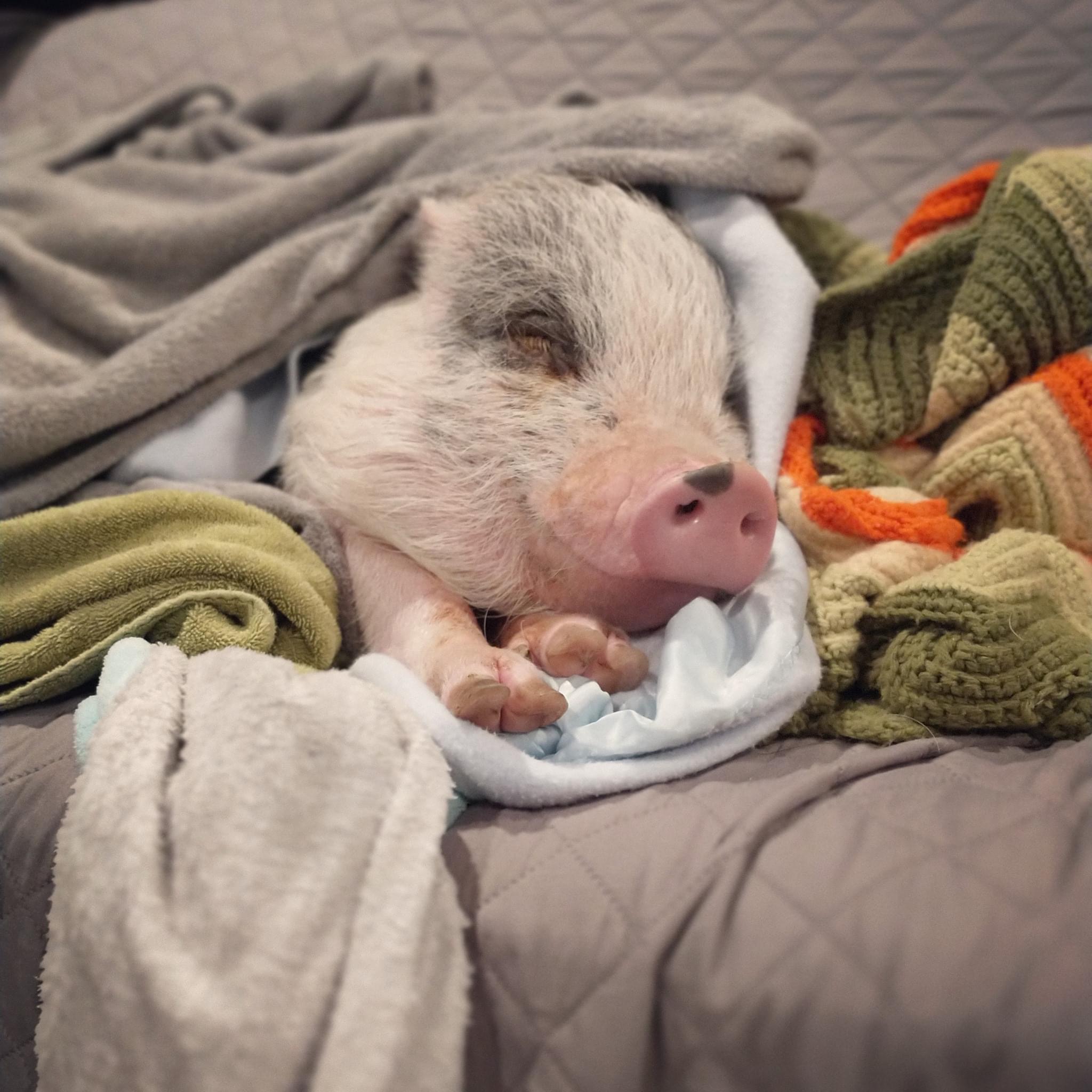 Couch Potato Pigs
Couch Potato Pigs!  We all love a couch potato pigs and we feel that deserve to be celebrated.  They deserve an award as much as any pig.  So for all those pigs that get into mischief, that don't listen, or perform any special skills this one is for you!  These sweet pigs can still learn tricks and skills if you would like to give it a try.  Find a course that looks like fun and go for it.
Some pigs are naturally more laid back than others.  They spend more time in bed or on the couch than they do marching around the streets of their community. Those are our couch potato pigs.  We know that some pigs are trouble makers, maybe most pigs are trouble makers. Just another batch of couch potato pigs.  That is what makes this award so special.  This one is earned by the majority of the mini pig community.
The Couch Potato Award!  Yes, this one is easier to earn for some pigs than others.  Submit your video of your mess making, mischievous, trouble causing couch potato.  Upload the video to YouTube, Instagram, TikTok, Vimeo, etc.  Copy the link and share it in the form below.  Not a wiz at video, that's not a problem.  Fill out the form to nominate your pig for this very special award.
We look forward to seeing your pig's couch potato picture with their award.  Be sure to post it in your favorite pig groups or on social media.
Award Programs
This form is used for all award program entries.