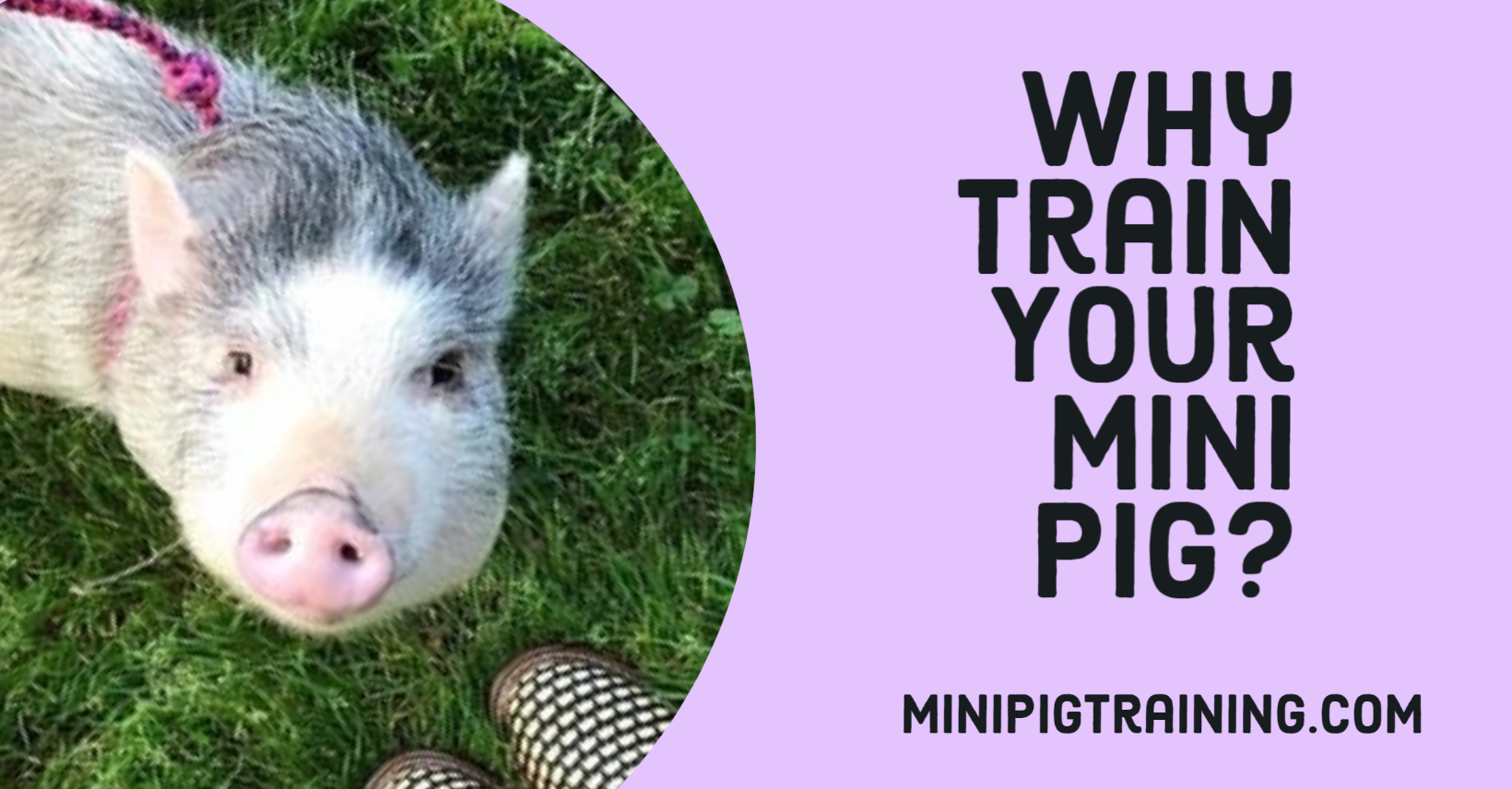 Welcome to the Mini Pig Training Academy
Posted by

Date

January 17, 2023
Welcome to the Mini Pig Training Academy
Welcome, it is great to have you visit the mini pig training academy.  The academy was created to be a fun space to encourage training and enrichment for our mini pigs.
My name is Kimberly.  I am a long-time mini pig owner, advocate, and educator.  I am not a trained, specialized, animal trainer or animal behaviorist.  I am self-taught in mini pig trick training.  I am a co-author of the AMPA Mini Pig Training Handbook , the AMPA Mini Pig Owners Guide, the free Mini Pig Zoning Packet for those owners facing zoning issues or citations.  I have also written a book for children on owning a pig as pet, cookbooks, coloring books, and a really cool mini pig planner.
My absolute passion is everything mini pigs.  I feel very strongly about encouraging anyone who owns a pig, to step out of your comfort zone and try teaching a trick. It takes no special skills. You just need some steps to follow and a desire to try.  I promise you that it is worth the minimal effort you invest.  The payback is huge.  I cannot express how much training my mini pigs has positively impacted their lives and mine.
Trick training is the most bonding experience that you will have with your pig.  I was told that it was like teaching your pig a language that you will both understand.  At first, I didn't understand what that meant.  Then, I started trying to teach tricks beyond the basics.  Sit, spin and step up.  When I pushed beyond what I was comfortable teaching, it clicked for both me and my pig, Poptart.  We were talking.  She understood me.  She was engaged and excited and proud.  I asked and she listened.  And she wanted to learn more.  This was not just something fun for me to try, she wanted to learn.  It made her happy.  Nightly, she would wait in our training spot for me to come and practice her tricks.  WoW!
In the trick training courses you will find video and written instructions to teaching specific tricks.  I had a few different pigs that volunteered.  Some of the videos are failures.  Some of the pigs that volunteered for filming, didn't cooperate.   Some of the pigs were successful the first try.   That's how training goes.  I will also be adding more videos of different pigs learning so there are more examples of pigs of all attitudes, ages, skill in time.  I will add new tricks and skills as the academy grows so keep coming back.
If I can teach my mini pigs these tricks, you can teach your mini pigs.  I promise that you will have fun.  With some dedication of 10 minutes here and there you will find that practicing tricks with your pig will be a stress releasing block of time for yourself.  Your pig will love you for it!!
We have created award programs to celebrate all the owners and mini pigs that are making their way out and about in the world.  Does your pig like the water?  There is an award for him/her.  Do you camp with your mini pig?  You can qualify for the adventure pig award!  Is your pig more of a couch potato?  There's an award for that!
Try taking your pig on a walk with a harness and leash.  Try to take a car ride or visit to a park.  Load up and take your pig to a river, beach, lake.  These awards are to celebrate you giving your mini pig a full, well socialized, active life.  You deserve an award!
We have also created courses for new mini pig owners, owners that are interested in therapy pet training, a good citizen training program, and a FREE massive course on what is it like to own a pig.  We hope that this information will give potential owners, new owners the tools needed to make a lifelong commitment to their mini pig.  It is not all cute snouts and oinks.  Living with a mini pig can get ugly.
Interested in learning how to maintain and care for your mini pig's hooves?  That's coming soon!!
We hope that the mini pig training academy brings a little fun, smiles, laughter into your world.  Your mini pig will be forever changed by the effort you put into teaching them.  Have fun training with me!
What would you like to learn?   If there is a trick, topic, suggestion for courses that we do not have please email info@americanminipigassociation.com