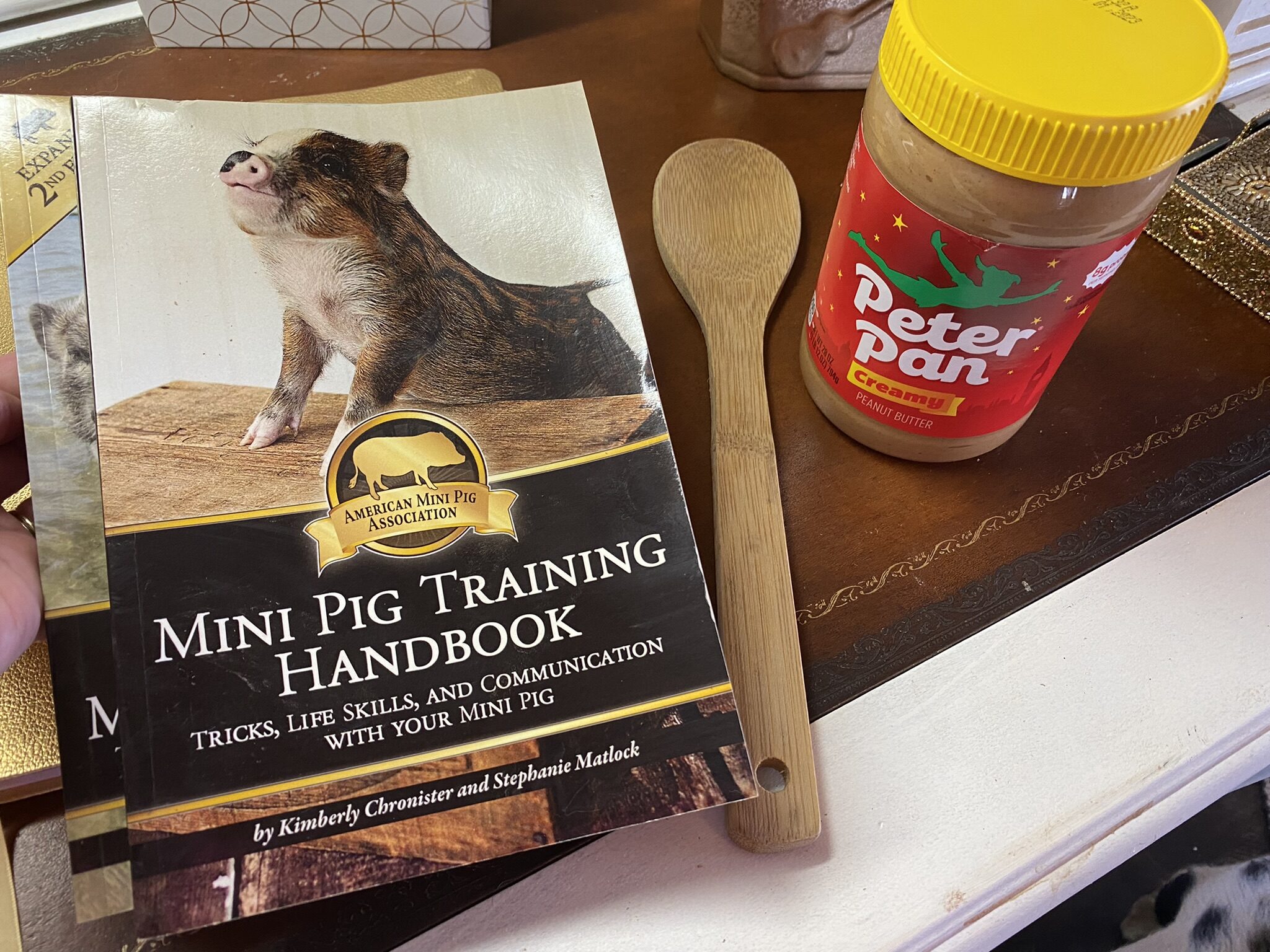 Training Tip- Guiding Your Mini Pig
Posted by

Date

January 17, 2023
Training Tip
Guiding Your Mini Pig
Guiding your mini pig can be challenging.  As owners, we know who stubborn our mini pigs can be.  Here is a tip that can help you easily guide your mini pig.  Training to teach walking on a leash.  Teaching figure 8?  Weaving cones?  It's all going to get a little easier.  It is so important to know how to best get our pigs to move in the direction that we want or ask for.
Some pigs are peanut butter crazy.  Why not, it smells strong and yummy.  Add a dab of peanut butter on the tip of a wooden spoon.  Instantly, you have an extension of your arm.  Put that arm down to your side and walk forward.  It's almost the perfect length to be snout level.  This could easily guide your pig to follow along on a harness and leash.  The added length to your arm really helps guide your mini pig through your legs for the figure 8.  Maybe you want to teach walking through your legs, but your pig just isn't getting it.  This could be the tip to make it happen.
If you feel stuck on a trick or skill, try another method.   Maybe this tip will be just what you need.  This is similar to using a target stick.  Instead of the peanut butter, the target stick has a target(ball) on the tip.  This can also be used a way to guide your mini pig.  You can learn about target stick training here.
You can get your own target stick and training accessories in our shop.